Is WordPress Hosting Worth It?
In this post we look at the question of is wordpress hosting worth it? Are the benefits over just normal web hosting worth the extra prices? Find out here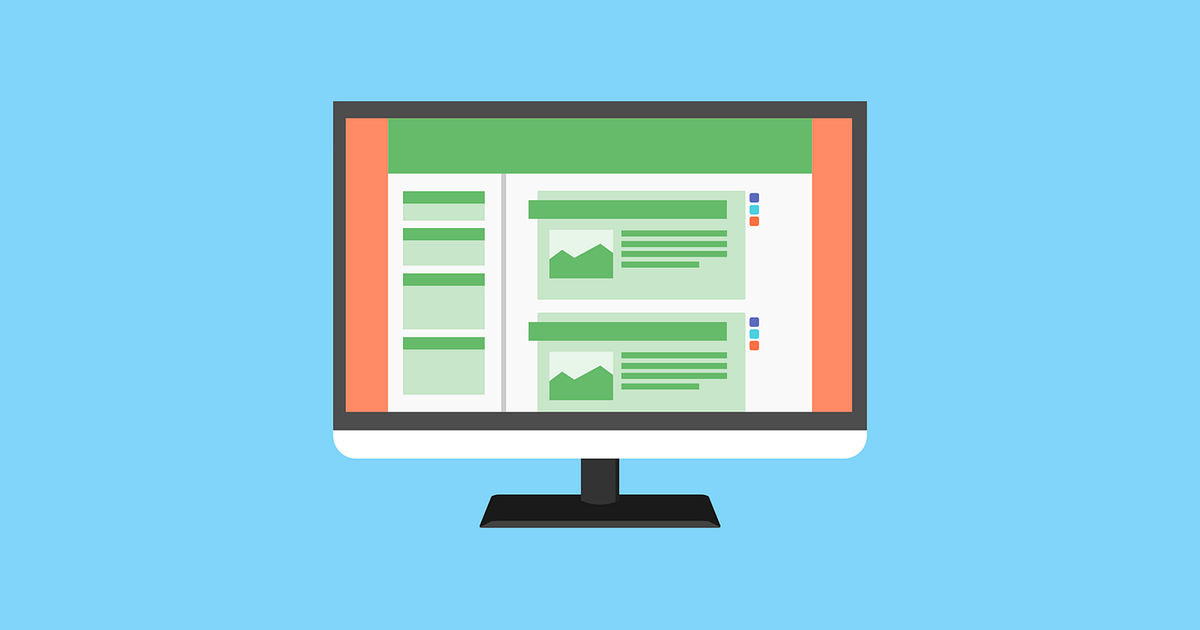 Posted: July 22nd, 2022
By: Steve
This post looks at the benefits of web hosting services that are specifically set up to host WordPress instances versus those that are generic web hosting services. We're not going into the details of specific providers in this post, this is a learning tool to help you decide which type of hosting you need.
In general we're talking about hosting of the Open Source version of WordPress, also known as WordPress.org (or self hosted WordPress) as opposed to the Automattic WordPress.com service which is just one specific WordPress host.
Is WordPress Hosting Worth It?
WordPress is by far the most widely used website builder, powering users' websites ranging from bloggers to small companies and even some big corporations around the world. WordPress is a simple open-source platform that can be used without site design experience by both seasoned developers and novice users. It can be used both in general web hosting environments and those exclusively dedicated to this platform, called WordPress Hosting.
WordPress Hosting is the best host for WordPress websites in many situations. It not only offers excellent performance because it is designed to be highly compliant with WordPress, but it also provides a number of features for WordPress usage. This makes the management and maintenance of the website very simple for website owners without having to devote extra resources to do it. Now the question arises; Is WordPress hosting worth it? Though various hosting providers provide various features, the benefits of WordPress hosting can definitely be worth it.
A Few Hosting Basics You Should Know
First things first, what is hosting exactly? Well, simply put, hosting or web hosting is a service that you use to store information and make your website available online, i.e. open to internet users. Hosting is a service that you purchase from a business.
You have to consider what different hosting packages include and how they impact your site in order to make the best decision possible. This involves only the bare minimum in some cases, really just a publicly accessible place to store your website online, while other packages may include features that take off your shoulders the burden of safety, efficiency and general site management.
When such hosting plans are designed and customized specifically for WordPress, we refer to them as WordPress hosting plans in terms of everything from the technical hosting environment to the more general features of site management.
Difference between WordPress Hosting and General Website Hosting
General web hosting is usually a shared hosting service, where space is shared on a single physical server by several sites. There are theoretically thousands of different websites in this type of environment, many of them running on various platforms. Although WordPress site builders and apps are provided by general hosting providers, they also provide a range of other site builders and service for all-related problems. The bottom line is that the service and support offered with general hosting services are not intended to deal with unique WordPress problems.
Like general web hosting services, WordPress hosting also happens in a shared server network, and plans are available at a range of levels and rates. However, the difference is that your website will solely share a server with other installations of WordPress. The service and support are customized to WordPress' unique features, and solutions are designed to optimize the efficiency of WordPress.
Perks of WordPress Hosting
The overwhelming advantage of the WordPress hosting environment, in essence, is that everything about it is entirely tailored to WordPress. Because they need to be able to run so many different types of software, general hosts cannot really optimize their systems on one specific platform. There's just no way for everything to be optimised all at once. WordPress hosts operate exclusively with WordPress and can, as such, customize all of their servers for optimum efficiency, from the operating system and file system to command-line tools. WordPress hosting implies that it is the sole focus of the hosting provider to improve your experience. That involves more speed, enhanced safety, more space for storage, and so on. To help you understand this better, here are the perks of WordPress hosting.
WordPress is Pre-Installed
Developers who regularly take up WordPress projects will love this functionality. You have no need to spend time downloading and installing the CMS on the server with WordPress pre-installed. You just buy the plan and start the development of the website. This saves a great deal of time and you never have to think about problems with compatibility.
High Performance and Functionality
Any software comes with its own technical specifications that evaluate how optimally the software will perform. With all this in mind, even WordPress has its ideal requirements as software. WordPress hosting ensures that the configuration of hardware, firmware, and software is highly compatible to make it run effectively. Having a compatible system ensures that you do not run into performance problems like the freezing of the system. The hosted website may crash or be temporarily out of service if the system does not function properly, which will have serious implications for the authority of the website and the experience of the visitor.
Improved Security
For you and your visitors, the security of your website is crucial. As technology progressed, hackers became more advanced as well. Today, it is possible to find every bit of information online and hackers tend to take advantage of that fact to get their hands on valuable data. Your website security should be your top priority and your security will be properly managed with WordPress hosting. Regular scans are carried out by hosting providers that protect you from spam, viruses and other malware. They also protect you against attacks by DDoS (Distributed Denial of Service). Also, the WordPress hosting providers will offer you an effective recovery solution if you're a victim of an attack.
Seamless Automatic Updates
Auto WordPress updates are another major advantage of WordPress Hosting. A bunch of enhancements and bug fixes come with every update that is released. If your hosting is not up-to-date, you would not only miss out on these critical updates and bug fixes but also become more vulnerable to external security threats. WordPress Hosting's automatic update feature guarantees that you are protected on this front. The website that you host is sometimes not compatible with newer versions of WordPress. This case, while very unusual, still exists. In such instances, it is just a button to toggle away to turn off automatic notifications.
Efficient Cloud-Based Hosting
One of the main advantages of WordPress hosting is that it is cloud-based. That means that WordPress hosting has all the great advantages of Cloud hosting. As there is no single point of failure, these benefits include scalability at the click of a button and a high degree of reliability. In addition, it incorporates the cache into this cloud-based environment, which has the ability to enhance the performance and speed of your website by 1000 per cent.
Finely Tuned Dashboard
Typically, standard hosting dashboards are not really user-friendly because they don't really know which applications you use. As a consequence, some can send you a whole host of choices, many of which are simply not relevant to WordPress, while others are so scarce that all they have are a few simple links to manage your repository or data. WordPress hosting dashboards, on the other hand, will do all kinds of useful stuff, such as provide you with individual statistics on usage/visitors, grant others access to the account, inform you whether you have out-of-date plugins, show you precisely which version of WordPress you're accessing and so on.
Valuable Managed Services
The addition of managed facilities is another very useful benefit. What this means is that all the website maintenance activities are dealt with by the WordPress hosting team. As the website owner, you are responsible for taking care of the WordPress maintenance that needs resources without managed services. Managed services provide a barrage of tasks such as hosting resource scalabilities such as CPU, RAM and storage space. As your website expands, to accommodate the incoming traffic load, you will need more hosting services. The managed services team will do this easily without you having to think about the details. The optimization of the WordPress Database is yet another example of managed services. The WordPress Database includes all of your website's important information, such as pages, plugin settings, posts, theme settings, form entries, cookies, etc. This database becomes bulky as the website expands. Usually, bulky WordPress databases are sluggish and need to be configured so that they do not impact the website's overall pace. This is taken care of by the WordPress hosting team without you having to worry.
Better Caching
A much more powerful server-side caching solution can be easily applied due to the predictable nature of the WordPress environment, which can significantly affect the speed of your site by ensuring that each page is cached as quickly as possible and for as long as possible. With a WordPress caching plugin, before it can deliver the cached page, your server also needs to load WordPress. But your server can totally bypass the WordPress application with server-level caching and only serve up the cached page, which provides even better performance optimization. With enhanced caching, both the owner of the website and the hosting service provider are happier. This is because a website can run faster and need fewer server resources when using the very best possible caching scheme, which, in turn, will allow the providers to save money.
What is the Cost of WordPress Hosting?
WordPress hosting services can cost six to nine times the average cost compared with other hosting services. That includes the simplest plans, which can start at around $30 and run into the hundreds when the package is added with additional services. This can be great for owners of big, high-traffic WordPress sites, but even simple managed hosting can give owners of WordPress sites a degree of comfort and protection that outweighs the low costs of most shared hosting plans that offer the option of installing WordPress.
Are There Any Shortcomings of WordPress Hosting?
A more personalized hosting option is WordPress hosting. The advanced features it contains indicate that it normally comes with a higher price tag than some other choices for web hosting. In addition, the flexibility you can do through your site is minimal. Some WordPress hosts, mostly due to security issues, restrict what plugins you can use. If your site needs plugins that are on the restricted list of a host, you might need to find another choice for hosting or search for an alternative plugin. Although, these drawbacks don't rule out the perks of WordPress hosting as it is still a better option.
Managed WordPress Hosting
Just before we go, it's worth mentioning that this article is talking about WordPress Hosting packages that you look after yourself. Of course, you're not looking after the server infrastructure, or the operating system or any of the 'guts' of WordPress – but in most cases you will still have to look after the plugins and themes and so on as well as ensure your WordPress installation is secure.
If you only want to concentrate on the content and have someone else look after ALL of the WordPress technicalities then you'll need a Managed WordPress solution instead. These are more expensive again than just WordPress optimised hosting. But if you're not technically minded and don't want the risk, then Managed WordPress Hosting can be very cost effective as the monthly fees will still be less than paying a dedicated technician on your payroll to look after it all. Click here for more information about our recommended Managed WordPress Hosting solution.
Our Recommended WordPress Hosting Solutions
We've used a number of WordPress hosting companies in the past, and to be fair the ones we've used have all been really good. Our favourite over the time has actually been InMotionHosting – their service was really good and their tech support teams were excellent. Their WordPress offering was fast, reliable and not badly priced.
We also recommend Rocket.Net hosting for their superb platform, but they are a fully managed WordPress hosting solution, and as such command a considerably higher monthly fee. Though for the service you're getting, the fee is really respectable.
Finally, we've used SiteGround for a number of years too. SiteGround's service is brilliant and their support team were always really quick to answer and knew what they were talking about too. The only downside to SiteGround is that their fees are reasonable for new customers but not really all that reasonable upon renewal. We find them too expensive by comparison after the initial offering runs out.
The Final Verdict
In short, not only does the use of WordPress hosting give you a finely tailored environment in which your site would be better positioned to prosper and survive traffic spikes, but it also offers extra reliability and protection with peace of mind. However, for the vast majority of sites, while WordPress hosting can be considerably more costly than other hosting services, any extra expense is really justified by the benefits.
If you've enjoyed this post please feel free to share it using the buttons below. If you have any questions, comments or feedback we'd love to hear from you by leaving a comment using the form below.
Thanks for reading!