Rip DVD on Mac VideoProc For Mac Review
In this VideoProc review we learn how to rip dvds on mac using one of the easiest tools available.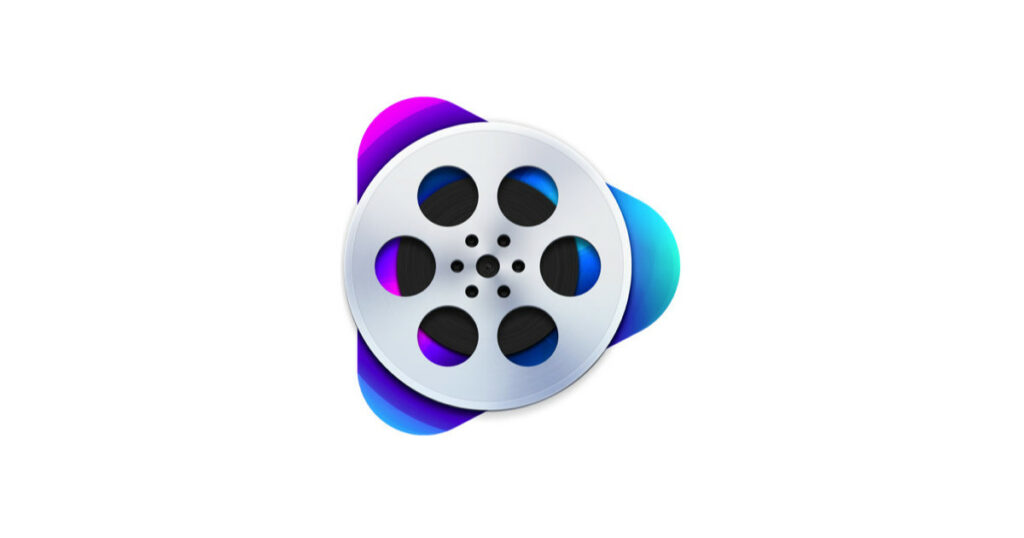 A VideoProc Review. 4 Tools In 1
How To Rip DVD on Mac, Download YouTube, Convert Video and Screen Record on Mac
This review and how-to first appeared on MacUseful.com but has now been amalgamated into the Most Useful family as part of our commitment to bring you the best Useful Information for Macs as well as PCs.
If you're looking to process videos on your Mac, rip DVD on Mac or Download YouTube videos on your Mac then this is probably the software you're looking for.
In this article I'm going to concentrate on the ability to rip and backup your DVD collection with VideoProc. I'll also look at the YouTube downloading component. In a future article I'll look at the screen recording function of the application and the video conversion process. Although if you're looking for screen recording programs for Windows or Mac then it's hard to past Wondershare's Filmora X.
The first part of VideoProc that caught my eye was the DVD Ripping aspect. I run a Plex Server at home which stores all my Movies and Videos. Lately it also stores my music collection too, but that's another story altogether.
I do this because I have a TV in a couple of different rooms. I also have Plex on my phone, and my laptop. If I'm lazing around in bed one evening and want to watch a movie I don't want to have to get up, go downstairs and load a DVD or BluRay into the player. I've got Plex on an Amazon FireTV 4k (which I highly recommend by the way) on both TVs. I press the buttons, the movie starts playing. That's why I rip DVDs from Mac to Plex. I own all the DVDs I rip – and you should too. Don't use this to pirate copyrighted material.
This also has a number of other advantages. I don't need to find the DVD or Bluray disk itself when I want to watch a movie. The DVD won't get damaged when it's being played, because, well, it's actually not being played except that one time when it's being ripped. And I don't need a shelf full of DVDs gathering dust. Ripping the DVDs to your Mac or PC to use on Plex means they can all go into storage somewhere.
VideoProc Compared to MacX DVD Ripper Pro
This software package looks to me to be the natural evolution of MacX DVD Ripper Pro. It appears to be the 'latest version' of MacX DVD Ripper Pro. If you've used MacX DVD Ripper Pro you'll feel right at home with the interface in VideoProc. It's almost identical. The colours and style is more modern, with a flat design rather than a 3D one. It looks nice. But there's a lot of nice features that I certainly don't remember appearing in the versions of MacX DVD that I used.
Multiple Video Rip Profiles Available
Other Mac DVD Ripping tools support different output profiles but few provide such easy access to them. As you can see from the screenshot above, VideoProc has a section at the bottom of the workspace to choose which output profile you want the video to be saved as. This area is customizable to include your choice of profiles. If you find yourself producing only iPhone sized videos for example then you can remove all the other profiles by clicking the small X which appears above the icon when you hover over it with the mouse.
It's probably advisable to only edit the 'Popular' tab here as the other tabs are setup specifically to provide the profiles that relate to the name of the tab. Changing them is perfectly fine as far as VideoProc is concerned but we'd recommend leaving them to avoid confusion.
Hovering over the rip profile will bring up a small popup window which gives you more information about the output format that will be produced. Included in the information is whether the profile can be hardware accelerated. Hardware acceleration will be covered in more detail later but for now, you can simply know that hardware acceleration will speed the rip up quite considerably. Also included in the popup information are the file format. Codec information is also shown. This is useful as some platforms don't support some codecs as well as others.
Plex DVD Ripping Profiles
For Plex, the file format to choose is either MP4 or MKV. An H264 codec is well supported by Plex. Other platforms such as Microsoft Windows might require a Windows Media file format ( WMV ) and WMV2 codec. To be fair though the need to choose specific codecs and formats is becoming less necessary as MP4/MKV format becomes more recognised across devices.
This little toolbar makes choosing the format you want to output your DVD rip very easy.
Rip Audio Track From DVD
VideoProc will also let you rip the audio track off the DVD without ripping the video. I've yet to find a good reason for doing this but if you can think of one please leave a comment below!
I guess for documentary DVDs or stand up comedy DVDs where the audio is more important than the video this could be a good thing. Actually now I think about it, a stand up comedy DVD ripped to audio would be good to listen to in the car!
I was hoping that I could use this feature to rip CDs to individual MP3 tracks for importing into the music library of Plex but it doesn't work that way.
VideoProc – Performing the DVD Rip on Mac
The first step of the process is to start the program by clicking on the icon in the Finder. Once the application is up and running the next step is to put a DVD into your Mac. If you have a Mac that comes with an optical drive built in then you're in business. If you don't then you're going to need to purchase a USB drive before you can begin. USB3.0 is the best option here as it's the quickest. You can get a variety of compatible USB 3.0 DVD readers from eBay or Amazon. This is a link to the one I use and it works well.
As you can see from the screenshot to the right, once you've inserted the disc and MacOS has mounted it you should be able to choose it to load into VideoProc. Be aware that on many Mac systems, the default Mac DVD player will fire up when you first insert the disc. You'll need to close that before trying to use VideoProc.
For my DVD ripping on Mac I just leave the DVD Disc File System Type option set to auto-detect. VideoProc seems to figure out pretty reliably.
Clicking the Done button will present you with the next screen, which is to choose which track you want to rip.
Choose Which DVD Track to Rip
Choosing the track is fairly straight foward, but can be made a little more tricky on occasion as some studios do try to hide which track is the main track by playing around with different sizes and lengths of track.
VideoProc is similar to MacX DVD in this regard in that it generally picks the right track by default.
Usually the track that is the longest will be the track that is the one to rip.
From the same screen you can choose which audio track to rip with the video. This can be helpful if you want to make sure, for example, that you have an Italian audio track when you watch the video. VideoProc will let you choose each track individually, so you can rip the DVD with multiple audio tracks. But to take advantage of this you'll need to make sure you choose a Codec and file format that supports multiple audio streams. MKV does. If you choose to rip multiple audio streams then you should be able to switch between them at will when watching from Plex for example.
Subtitles
You can also choose whether to add subtitles to the video you rip. Generally I disable subtitles, but if you need them you can set them up from this screen too. You can choose whether the subtitles are included as separate metadata within the file or burned into the video images itself. If you choose the former than your Codec and format need to be able to extract this later if you want to use them. Again, MKV supports embedded subtitles. Burning them into the video image will be the most compatible way of having subtitles, but unfortunately you won't then be able to turn them off if you don't want them.
VideoProc Lets You Edit Your DVD Rip. Sort Of. A Bit.
Finally, you can perform some rudimentary editing on the video while it's being ripped. You can see which things can be modified by clicking the 'Edit' icon to the right hand side of the track details. This button also has a scissors icon on it.
Things that you can do here include changing the colour to greyscale or adding a vignette. Multiple other options are available but I'm not going to go into them because they're just not something I've ever used. Nor are they likely to be.
This screen does enable you to choose which, if any, subtitles are 'burned in' versus included as a separate track within the video file. It also allows you to crop the video should you desire. This might be helpful if you're ripping the DVD for use on a device with a different screen size than the DVD itself is made for. Doing this will enable you to control where the black lines are put – or indeed not put rather than relying on the software to do it automatically.
You can also add a watermark to your video should you desire. This might be useful if the DVD is a wedding or special occasion video and you want to overlay it with a copyright message, or a date and time notice.
Final Settings And Then Copy DVD To Mac
From this same screen you can choose where the file should be saved once it's ripped. Look for the Output Folder option on the right hand side of the screen. You can browse to a new location there or you can accept the default save location.
Just above the output folder options are further output options. You can choose whether to use Hardware Acceleration, High Quality Engine, Safe Mode and how many CPU cores you want to dedicate to the dvd rip. I always use the High Quality Engine and have never really noticed it slow anything down. I generally use as many CPU cores as your Mac has since I'd like the copying process to be as quick as possible.
Finally, if your Mac supports Hardware Acceleration – and most modern macs will – then select this option. This will enable the video card to do what it's been designed specifically to do and decode video. This will, or should, speed up the DVD copying process significantly and get you back to using your Mac for other things.
A Note On DVD Ripping Speed
One of the many complaints we've received in the past about MacX DVD Ripper Pro and other software is that it takes a long time to rip. Many factors will affect the speed of your DVD rip. The overall speed of your Mac will be one of the major factors. But the speed of the save location will also be a factor.
If you're ripping DVDs for use on Plex for example, you may be tempted to save the ripped DVD output straight to the Plex server. This assumes of course that Plex is running somewhere other than your Mac. If your Plex server is on your Mac then you can ignore this next bit of advice!
Rip the DVD to your Mac's hard drive where-ever possible. This is especially important if the Mac has an SSD drive as this will be significantly quicker than trying to rip the DVD to a network storage device or a spinning hard drive device. There's a lot of data to be saved when ripping a DVD so choosing the fastest option will help free everything up so that the next frame can be decoded.
Once the DVD rip is finished then you can copy the finished file in its entirety to the desired location.
Download YouTube Video With VideoProc
This aspect of VideoProc is where it beats the old MacX DVD Ripper Pro into the middle of last week. MacX DVD Ripper Pro did just what it says – rips DVD on Mac. VideoProc on the other hand is a full suite of tools for dealing with videos on your Mac.
Note though it is NOT a video editor for creating home videos. For that sort of thing you want Filmora X by Wondershare.
But there may be times where you need a particular YouTube video to be downloaded straight on to your device. I'm not sure whether this usage is against the YouTube terms of service. It wouldn't surprise me if it is though. But, there is one use case I can think of where this would be legitimate and I've used it myself.
If you know you're going to be out of cellphone coverage and want to watch a video then I see no reason why downloading it first for offline watching is any different to streaming it live. That is, so long as you only watch it once. If you watch it multiple times then I guess you can argue that YouTube is being deprived of ad-revenue and has every right to be upset.
How To Download YouTube Videos On Mac
So, having decided we need to download the video and be prepared to take the risk on whether it's acceptable use or not, how do we go about it?
VideoProc makes it very easy. First you'll need to select the 'Downloader' icon from the main VideoProc screen. If you're already in the DVD Ripper screen you can simply press 'Back' to go back to the main screen.
Login to your YouTube account in a browser window such as Google Chrome. Find the video you want to download and copy the URL from the address bar at the top.
Click the Add Video button on the screen and then paste the URL you just copied into the box along the top. You can paste multiple URLs into the box to download multiple videos in one session.
Clicking Analyse will tell VideoProc to analyse the videos. This is important as each video may have different resolutions available, along with potentially different formats for downloading.
As you can see from the image on the right, once VideoProc has analysed the file you'll be presented with a number of options. If you have a HD device and want to grab the HD version of the video you can choose it here. Or, you may just want the audio itself. VideoProc will grab just the audio for you as a sound track instead of a video.
Audio Only Download Also Available
This latter option could be really handy if the video is a fairly long instructional video for example, but one that you don't need to watch. This could turn the video into a form of podcast that you can listen to while driving, whereas watching the video on YouTube is highly dangerous, illegal and pointless.
I've found the YouTube Downloader to be flawless on VideoProc. I've only played with it a little bit – mostly in experimentation for this article. But the videos I've asked it to download it's dealt with very quickly and without fuss.
From looking at the screen it will also allow you to enter your YouTube credentials and it will then download all your 'Watch Later' items from that playlist. I'm not happy entering my YouTube credentials into a third party application so I haven't tried this.
How To Download Facebook Videos On Mac
VideoProc Video Downloader also works with Facebook videos – and probably any others that you can grab a URL to.
Getting hold of the actual URL to a Facebook video isn't entirely intuitive. If you click the 'Share' option on the video itself this will only let you share the video on the Facebook platform. It won't let you view the URL to be able to send the video link to a friend by SMS or WhatsApp or even Facebook Messenger.
Fortunately – at least at the time of writing – you can right click over the video and you'll see the submenu as above. Choose Show Video URL which will bring up a small box with the URL in it. You can then copy this URL and paste it into the VideoProc Downloader screen. From there, the process is exactly the same as it is for downloading YouTube Videos onto your Mac using VideoProc.
VideoProc – The Lowdown
Having gone through the various features and showing you how to do things on VideoProc, what do we think of it?
Features
It's hard to argue that the amount of features available in VideoProc are many. It's essentially 4 software packages built into 1. For your money you're getting the Video Converter which will convert the different formats of devices into formats suitable for other devices. We've not looked at that feature in this article as we'll cover that in a separate article shortly.
As well as the video converter, you're also getting a premium DVD Ripper tool for your Mac which we've gone into great detail over. There's plenty of other alternative options when it comes to DVD Ripping On Mac and we've reviewed and highlighted a number of them on this site. It's no secret that we've always like MacX DVD Ripper Pro and VideoProc DVD Converter builds on that success with a cleaner interface. VideoProc DVD Converter rips DVDs into all the standard formats quickly and easily.
Not only those two features but you'll also get the Video Downloader package which again we've dealt with in this article. This feature makes grabbing videos online for offline use remarkably easy and works well.
Finally, as if that wasn't enough, VideoProc also comes with a Screen Recorder. We've not looked at this feature in this article either as this will be the subject of another article shortly. We often have use of Screen Recorder software for producing YouTube videos and Tutorials, so this feature is a nice addition to a range of Video Tools.
Speed of VideoProc
VideoProc runs nicely on my MacBook Pro which is a mid 2015 Core i5 machine. The machine isn't a beast any more by today's standards but it's still pretty decent. Nonetheless, I had no trouble running any of the included features on my machine. I did need to invest in a USB3 DVD reader as of course the MacBook Pro doesn't have any optical drives any more. But it is very affordable from Amazon.
DVD's rip in about 20 minutes for a couple of hours of DVD. YouTube videos download almost instantly, although I suspect that depends on the length of video that you're downloading. Overall though the whole interface feels nice and snappy and doesn't beachball.
Overall Value
At time of writing VideoProc is selling on the Digiarty Store for around $42 – although this appears to be a special of some kind so it might not last at this. Nonetheless, at that price for 4 different and separate video processing softwares, this is outstanding value. I use all the different aspects of the software for various different reasons and until the release of VideoProc I needed separate licences from separate companies to fulfil this. Now I only need one. This saves me nearly $40/yr on its own. Can't fault it.
Questions About VideoProc Answered
Is a free trial available?
Yes, but it's very limited. It will only let you convert 5 minutes of a video file. You can only rip 5 minutes of a DVD.
The screen recorder will have a watermark added. Also, encoding is restricted to software – but this doesn't seem to affect anything. I couldn't get the webcam background removal to work. This might be a limitation of the trial too.
The online video downloader tool appears to function fully in the trial, although.
Is there a Windows version or is it just for Mac?
Yes, the windows version appears functionally identical to the Mac version. Even the user interface is the same. In my testing I've found the Windows version to rip DVDs about 20-30% faster than the Mac version using the same DVD reader. I've not benchmarked it properly yet though as my Mac hardware is quite different to my Windows hardware.
Can I use VideoProc on more than one computer?
No, you need multiple licenses for multiple computers. I'm not a big fan of this model anymore – I think a better model is one licence per user rather than machine. I have a desktop computer and a laptop and would like to use many of the features on either depending on the situation. Any application downloaded from an App Store (such as the Mac App Store, or Windows Store or Google Play Store) is licensed per user account not per computer. This is the modern model and I'd prefer Digiarty followed this model instead.
Can I use this software to copy my DVDs to something like KODI or Plex Media Server?
Yes, indeed that's probably the most likely use case for ripping DVDs on your Mac. However, you should only do this for personal use. Distributing any video file for which you don't hold the copyright is illegal and immoral.
Where Can I Get VideoProc?
Click here to purchase VideoProc with a 30 day money back guarantee