Surface Pro 4 Broken Screen?
Have a Surface Pro 4 broken screen? Here's some novel ideas to re-purpose it into something useful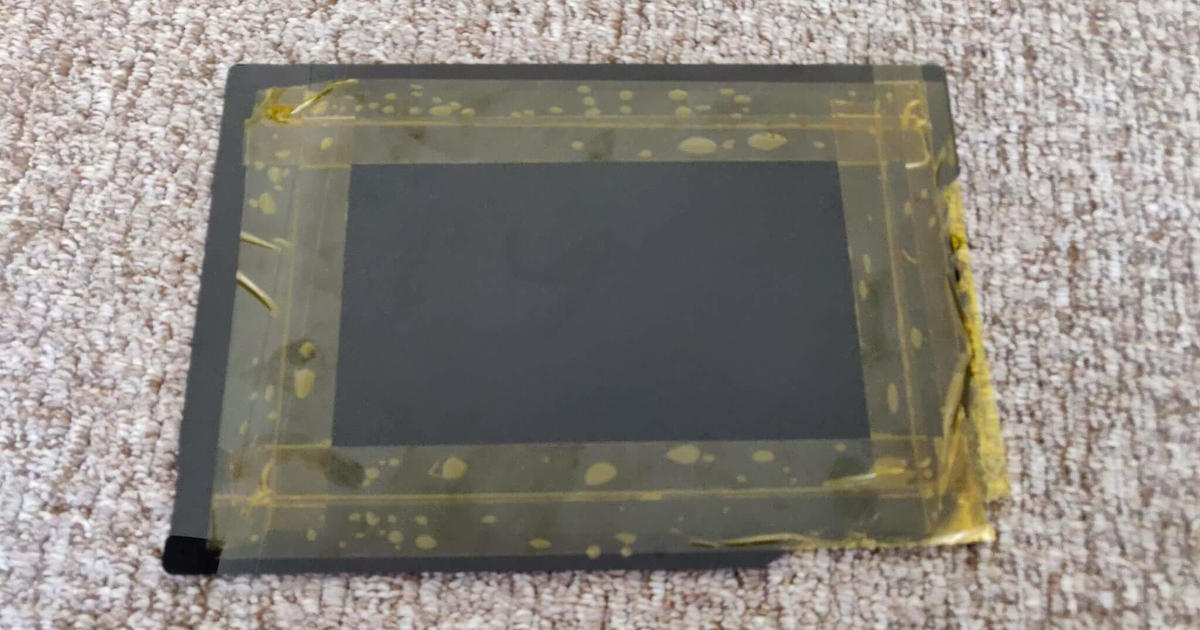 Posted: December 24th, 2021
By: Steve
Surface Pro 4 Broken Screen – A Tragedy For Sure… But Don't Lose Hope
Do you have a Surface Pro 4 with flickering screen? Or is your Surface Pro 4 broken screen making you want to cry? Your expensive 2-in-1 tablet is broken after such a short time? Don't despair, here's 6 ideas for things you can re-purpose your broken Surface Pro 4 (or indeed Surface Pro 3) into for little expense. Some of the ideas are actually free.
Surface Pro 4 With Flickering Screen – Some Novel Ideas
Sell It On eBay For Spares
Of course if you've just had enough of your broken Surface Pro 4 (or Surface Pro 3) they are still fetching a reasonably good price on eBay. If none of the options below suit you – and they may very well not – then selling it on eBay might be a good way to cut your losses and upgrade to a nice shiny new Surface Pro 7 instead.
Having said that, as much as we love the Surface Pro range ourselves, they're absolutely not that great for heavy users. If you want something extremely thin and light with great specs then the Surface Pro range is the best. But if you want power and upgradeability then something like the Dell XPS 2-in-1 range might suit you better and comes well recommended by many people around the world.
If you're wanting a new Surface Pro 7 then at least selling the old one on eBay for spares would add some additional cash to the plan.
Fix The Flickering or Broken Screen
Fixing a broken screen on a Surface Pro 3 or Surface Pro 4 is perfectly possible. But it's not for the faint of heart. It will require some specialist tools (though these are not expensive) and lots, and lots of patience.
We've written an extensive article on how to fix the screen flickering on surface pro 4 which gives some excellent practical advice and tips on how to do it and to make sure that the flickering doesn't return. You can use the same article to find out how to fix a surface pro 3 or surface pro with a broken screen too. Bear in mind, if it's a Surface Pro 4 with a broken screen then replacing it using the advice in that article is worth following. New Surface Pro 4 screens can suffer with flickergate problems, sometimes even quicker than the old one.
Use It As A Desktop PC With HDMI Cable
If you've had a look at the idea of replacing the screen but it's not for you then it can be worth knowing that you can use the Surface Pro 3 or Surface Pro 4 on an external monitor if you have the right cable. The cable you'll need is available at a reasonable price on Amazon. That cable will work on Surface Pro 3 or Surface Pro 4 without any issues.
When Windows boots it will automatically mirror the desktop on to the external screen, although it may not get the settings perfectly right so you may have to play around with the resolution settings and some other things.
If you need the BIOS / UEFI screen to be displayed on the external display because you can't see it on the normal LCD screen you will need to remove the original LCD screen. The Surface Pro 3 or Surface Pro 4 will not send output via the miniDisplay port until Windows has booted unless the original screen is removed. If the original screen is removed then ALL output is sent via the mini Display port.
Either way, both the Surface Pro 3 and the Surface Pro 4 function fantastically well when hooked up to an external display using the miniDisplay, although of course you won't have any touch input available.
Build a Home Security Server
If you need a home security server, you can definitely repurpose your Surface Pro 4 into a Network Video Recorder using TCP/IP cameras. It all sounds very complicated but it's actually not too bad and I wrote about this exact topic a few weeks ago giving step by step instructions. Apart from the cameras, everything else you'll need is free (since you already have the Surface Pro 4).
The solution isn't really suitable for multiple cameras – it will deal with up to 3 cameras fairly robustly but it is going to be working pretty hard at 3. I've not tried four cameras so I can't say how it copes. If you need more than 2 cameras we'd recommend a desktop PC or even a dedicated NVR. I use a desktop grade PC at another location but using the same software setup as outlined in the article. It works really very well.
You can read step by step instructions on how to build your own home security server using a Surface Pro 4 here. If you need cameras, I'd recommend the SV3C Home Security Cameras with PoE connections as that's what I use and they give excellent quality pictures in the day and night, are super affordable and easy to set up.
Build a Media Server or HTPC
A Surface Pro 4 broken screen won't be any hindrance for this one since you'll likely be hooking it up to a TV anyway.
The days of media servers needing to be on big beefy machines are long gone. Unless, that is, you want to host very large 4K files that are downscaled on the fly for lesser resolution TVs. This is known as transcoding and it's processor intensive if the original files are high resolution which the Surface Pro 4 will struggle to deal with.
However, if your media files are 720p or 1080p ( known as high definition ) as opposed to 4k resolution, then the Surface Pro 4 will cope nicely. If you want to change the resolution of your files to better suit the Surface Pro 4 as a media server, then Handbrake is a free, open source solution that can easily be installed on to Ubuntu Linux to do the job. I'll try to write an article about how to do that later.
In order to set your Surface Pro 4 up as a Media Server, I'd recommend Plex. If you want, you can instead choose something like Kodi and then plug the SP4 directly into the TV with the mini-DisplayPort, but bear in mind there is no infra-red receiver on the SP4 so you'd need to look at buying an adaptor for that or using a Bluetooth remote control. I've not tried either of these scenarios as I use Plex Media Server as a backend and then have Amazon FireTV sticks plugged in to my TV. Which, by the way, I highly rate.
With Plex Media Server you can decide whether you want to use the Windows version of the media server – which if you already have a licensed version of Windows 10 (and since you're repurposing a Surface Pro you should have) or you can choose to install a Linux server version. The Windows route is easier, but perhaps less performant. Of course, if your screen is broken on your Surface Pro you'll initially need to hook it up to another display using the miniDisplayPort adaptor mentioned above to be able to install Plex or Kodi.
If you're going to have loads of media on your media server you may need some extra disk space. I use the Western Digital 4 Terabyte Passport drive which is a USB3 disk that runs really well and plenty fast enough for Plex on the Surface Pro 4.
Plex comes with various clients for Android, Android TV, Amazon Fire Stick as well as PC and Mac.
Build a Network Storage Server
Another useful option for the Surface Pro with a broken screen is to convert it into a Network Storage Server. This will enable you to backup other machines on your network or even synchronise your mobile phone with your (other) laptops or computers.
To do this you'll need to switch your Surface Pro 4 from Windows to Linux – we recommend Ubuntu Server for this purpose and have written a comprehensive guide to installing Ubuntu Server on Surface Pro 4 to help you do that step.
Once you have the server software set up, you'll want to investigate installing Nextcloud on the server. Nextcloud is an open source calendaring, mail, file synchronization system (very similar to Google Drive – but open source and private!)
I use Nextcloud at home and will shortly write a full guide for this site on how to install it and manage it. But for now, the Nextcloud documentation is pretty good and should give you a good start. Similarly to above, if you need extra storage for this purpose I highly recommend the 4 Terabyte Western Digital Passport drive.
Conclusion
As you can see from the 6 suggestions above, a Surface Pro 4 broken screen doesn't have to be the death knell for your beloved Surface Pro. There's lots of things you can still do with it even though the screen is broken. If you have any other ideas, or if you've tried something different please leave a comment below and let me know! If you want to try something but aren't sure how to go about it, drop a comment and I'll try to help!