PureVPN Review
When it comes to overall user usability and efficiency, does PureVPN compete with the best VPN providers? Read on to find out in our all-inclusive PureVPN review and find out what is the best VPN.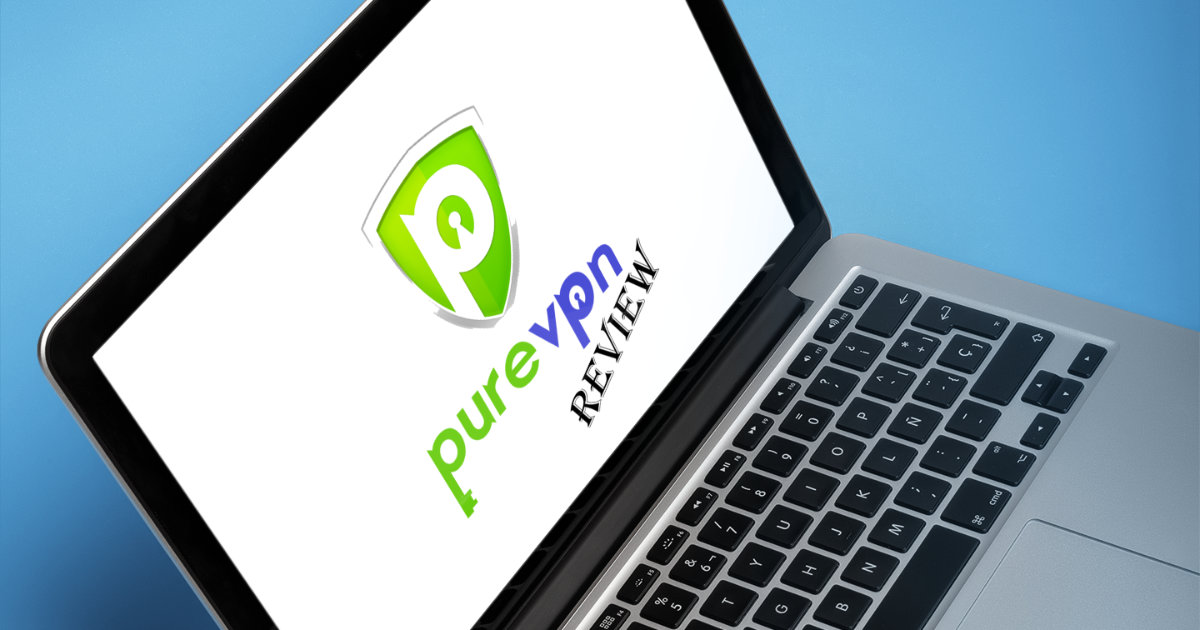 Posted: November 23rd, 2021
By: Steve
In the industry, PureVPN is somewhat of a stalwart, and it has been chugging away ever since 2007. It has an extensive feature list well known and trusted by many, including basics such as a large network of over 6,000 servers in 140 countries and a decent selection of applications, including valuable extras such as IPv6, P2P support, and DNS leak security, and more.
However, when it comes to overall user usability and efficiency, does it compete with the best VPN providers? Read on to find out in our all-inclusive PureVPN review and find out what is the best VPN.
PureVPN price: How much is it, and is there a free trial for PureVPN?
Starting at nearly $11 on a one-month plan, PureVPN is hardly a steal, but if you want the convenience of a long contract, this is what we have come to expect from most VPNs. You would want to stick for a little longer to save a couple of bucks. Six months will cost you at least $8.33 a month and $5.82 a month will be rounded off by a year. However, after this, the pricing of PureVPN gets a little confusing. It is understood that a two-year plan was offered, but it seems to have fallen by the wayside.
However, PureVPN does deliver a gigantic five-year plan, even though it seems almost difficult to locate. This lowers the monthly price to an amazingly inexpensive $1.32 a month, one of the best deals that a VPN has ever seen. Although this is a five-year contract, it has such a great price that it is the same average price as the one-year package. However, we're not sure how long it'll be available, so we're going to keep this updated.
Whatever plan you choose, you will be protected by a 31-day money-back policy so that you can try it out, and you can even get a completely seven-day trial for $0.99 without paying too much cash, even though you could demand it back.
PureVPN Review: how private is it, and does it hold logs?
When it comes to preserving user data, PureVPN doesn't have a flawless record. In 2017, a person was charged for online wrongdoing, and PureVPN documents that included his work and home IP addresses were part of the evidence used to do so. Aside from ethics, this is not a suitable form for a VPN, mainly built and used as privacy tools for services.
PureVPN has since made attempts to truly claim to be a 'zero-logging' VPN and has carried out two inspections of its security mechanisms and privacy rules. The finding of the very first inspection was that Altius IT, the auditing company, did not find any proof of system configurations and/or system/function log files that could contribute to the detection of a particular person and/or the behavior of the person when using the PureVPN service individually or collectively. However, the second inspection is more remarkable. This audit, conducted by KPMG, one of the 'big 4' auditing companies, again confirmed PureVPN's zero-logging claims to be valid.
In addition, PureVPN is now in an 'always on' auditing arrangement with KPMG, which suggests that the company will inspect the VPN provider at any time without warning. You'll get some useful extras in terms of apps and features, such as IPv6 and DNS leak protection, a multi-port alternative, port forwarding, and the possibility to use a specific IP address using a non-NAT network.
How fast is PureVPN?
Speed is a significant part of any VPN, and the output of PureVPN was impressive. We saw excellent speeds of 190-250Mbps in our daytime tests on a 600Mbps US link. With some of the quickest VPNs, that's seriously competitive. We averaged about 64-65 Mbps on our 75Mbps UK grid, which is perfectly serviceable.
PureVPN provided speeds close to our reported daytime speeds in previous tests, so we would take that as a benchmark. We can say without any doubt that we were impressed by the speed of PureVPN. As with any VPN, however, make sure you do some extensive testing until it's up to your trial or money-back guarantee to make sure it's all acceptable.
How good is PureVPN for torrenting and streaming?
Are you wondering how to watch Netflix with vpn? PureVPN is the answer for you! For many, Netflix VPN performance is imperative, and streaming is probably now the most important aspect when it comes to VPN use, so this is an important field. When accessing Netflix, PureVPN delivers well, opening a host of libraries with ease. It is also capable of unblocking Disney+, which is normally considered one of the nuts that are more difficult to crack.
Nevertheless, the same cannot be said for BBC iPlayer, or Amazon Prime Video-we could not access any of these services in our research. PureVPN is a good option if you're satisfied with Netflix and Disney+. PureVPN is reasonably capable in terms of torrenting VPN data. As described above, you'll get split tunneling, NAT firewall security, and decent download speeds.
However, P2P sharing is blocked by several of the most common server locations, including the UK, US, Canada, and Australia. In short, as per our PureVPN Review, we can recommend using PureVPN for seamless torrenting and streaming.
How the desktop applications of PureVPN work?
There is a good range of applications to choose from once you have signed up for PureVPN, like Windows, Mac, Linux, iOS, and Android, plus PureVPN Chrome Extension makes surfing over the internet easy for you. You might be wondering how good is PureVPN Chrome Extension? As per our experience, we can say that you will enjoy a seamless internet surfing experience.
That's all pretty normal, but what's amazing is that more niche devices like Roku, routers, PlayStation and Xbox, Fire Stick, and a bunch more are supported further. We were faced with the option between five modes when we launched the Windows app on our test machine – Internet Freedom, Stream, Security/Privacy, Dedicated IP, and File Sharing.
There's also manual setup, so you can do so if you want to choose your own protocol and other options, and you'll get access to OpenVPN, PPTP, L2TP, SSTP, and IKEv2 on that note.
What is the quality of customer service provided by PureVPN?
The support site of PureVPN has been strengthened over the last few years, and critical guides have been modified to include reasonably detailed guidance to fix the most common problems users may have. In reality, for just about every operating system, there's a huge array of posts, plus a multitude of Netflix access suggestions.
A help ticket can also be created from inside the app, and our experience with this was stellar. In about 30 minutes, our initial query was answered, and our follow-up questions were answered promptly. Your best choice is to use the live chat feature if the guides can't support you. In a few minutes, we received a reply, and the live chat of PureVPN was fast and got us up and running.
Can I use PureVPN in WSL?
The answer to that is a resounding yes, and it works very well. In fact, it can, with the use of static IPs and its Port Forwarding feature, enable you to access WSL services from the internet if that's your thing (for example, you run Windows, but you want to have an NGINX webserver running in a WSL docker container.
We've written a whole article about how to use PureVPN in WSL over here.
PureVPN can also help you, particularly if you update WordPress websites from a home broadband connection that keeps changing, again by using the Static IP service and with some additional modifications to your hosting environment, to allow only yourselves (or anyone connected through your VPN) to update or administer your WordPress dashboard for example. The possibilities are endless and encompass all manner of business type infrastructure protections for a fraction of the cost.
PureVPN Review: Final verdict
The appeal of PureVPN lies in its wide application support, massive server network, excellent ultra-long-term value plans, and the fact that the apps on most operating systems have a decent amount of flexibility when they operate correctly.
We really appreciate the attention to consumer security and welcome the implementation of the 'always on' KPMG inspection. Whether you are thinking about how to watch Netflix with VPN? Or what is the best VPN for torrenting?, PureVPN will be the best choice for you.