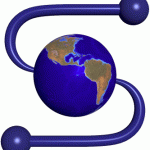 I've been in the internet business since before the world wide web was popular (yes, I am that old). I remember the day, working for BT, when one of my colleagues came bursting into the lab saying "You have GOT to see this". He was talking about NCSA Mosaic which (gasp) displayed pictures AND text on the same interface. The World Wide Web was becoming of age…
In 1999 I (with a business partner) launched DearDiary.Net – a blogging platform (or in those days called a journalling platform, or an online diary). That site is still running today, though it's not very popular these days as WordPress has taken over the world of blog publishing, and Facebook has taken over the notion of telling everyone what you had to eat and what you're doing.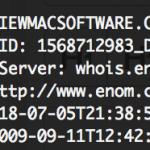 I've run various content websites on various topics, including this one that you're reading right now, and an independent Mac Software Reviews site. The WHOIS data shown to the left shows you when that was set up. This site itself was set up in 2014.
Why am I telling you this?
Because hopefully from this information you can deduce that I've used various platforms and businesses in my time and can give an accurate representation of the content I am writing about today. Of course, your experience may be different and if it is, please drop a comment below.
So, the question for today is this;
Is Wealthy Affiliate a Scam or Legit?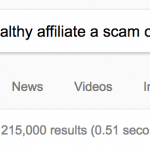 There are literally hundreds of thousands of results on Google if you ask Google this very question, so the answer is obviously something people are curious to find out.
Before I answer the question directly, let's consider the definition of a scam. The Cambridge English Dictionary describes it as "an illegal plan for making money, especially one that involves tricking people".
The Meriem-Webster Dictionary describes a scam as "a fraudulent or deceptive act or operation".
So, let's look at those definitions (you can look up other definitions by simply typing it in to Google yourself).
My answer, based on those definitions (and for a lot of other reasons which I'll go into below) the answer to the question "Is Wealthy Affiliate A Scam?" is a resounding, definite "NO". Wealthy Affiliate is absolutely legit.
Why Is Wealthy Affiliate Legit?
I'm going to come at this topic from a slightly different perspective from the hundreds of thousands of other articles, which often seem to promote the idea of Wealthy Affiliate as a means for making money by simply promoting Wealthy Affiliate. This, to me, is a circular argument – based on getting people to sign up for WA and as a result the author making money and claiming success. WA do provide an affiliate payout for getting people to sign up to WA, as do many many service providers, so this in itself isn't a problem, provided that the main business isn't about simply signing up subscribers but instead offers some value.
I'm going to approach the topic from a purely business point of view – ignoring the money paid for signing people up to WA because if that's the only way to make money from WA then it's the definition of a pyramid scheme (and I've been involved in some of them in my time too). If the only way to derive an income from Wealthy Affiliates business is by referring people, then it is definitely a scam.
Fortunately this is not the case with WA.
Where Is The Value in the Wealthy Affiliate Service?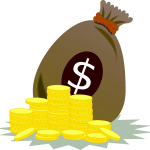 So, if the value isn't in referring others, where is the value in WA?
As I alluded to in the very first paragraphs I have used web hosting services for many many years. The landscape has changed dramatically over that time. Originally I had to code HTML (and JavaScript and CSS) manually, in a text editor and the only way to see what you had built was to load it in a web browser. Then WordPress came along and suddenly I didn't need to touch any HTML any more if I didn't want to. I could install a pre-made theme on to a WordPress site and simply concentrate on the content. The time savings of that wonderous technical advancement are immeasurable. But, for a while, I still had to manage my own WordPress host – understanding Linux or Windows system administration (or hire someone to do it for me).
Website hosting back then was expensive too. Very expensive. And administering the server was expensive. And then a few more years later, service providers started providing managed WordPress hosts. To be fair, you could always host at wordpress.org, but the ability to host your own domain on WordPress cost extra and was difficult to manage. It was easy if you didn't mind having wordpress.org/most-useful as your website URL, but if you wanted www.most-useful.com it wasn't so easy.
Today it is much easier. With the right hosting provider WordPress is automatically setup for you. Plugins enhance its functionality and are easy to manage. Most providers offer regular backups in case something awful happens to your site.
Wealthy Affiliates offer exactly this service as part of their Premium Package.
How Does Wealthy Affiliates Hosting Plan Compare?
WA offer, as part of the Premium Plan, a managed WordPress hosting solution which allows up to 25 websites with your own domain attached – they also offer a further 25 WordPress websites on their own subdomain (siterubix.com) enabling you to build websites for free and then migrate them over to your own domain when you're happy with them.
I previously used InMotion Hosting. IMH were very good and I had absolutely no problem with them at all. But their managed WordPress hosting solution for 20 websites (5 less than WA offer) costs a whopping $119.28/month compare that to Wealthy Affiliate at $49/month and you're already quids in. 10 websites at IMH is $62.24 per month.
InMotion Hosting offer a business plan at $14.71 per month which is obviously considerably cheaper than Wealthy Affiliate, but this solution requires you to manage your own site through cPanel. This may be what some people want, but for the average affiliate marketer (or ECommerce supplier) this is an extra level of management that takes time and isn't a like for like comparison.
There's a couple of areas where IMH does offer more on its WordPress hosting than WA does. For example, WA offers 30GB of website storage whereas IMH's $62.24/month plan (which is the most comparable) offers a whopping 200GB of storage. The reality is, so long as you host any video content on YouTube or Vimeo though, I will never need anywhere near either offerings maximum disk space. IMH also suggest their hosting package is suitable for 600,000 visitors per month, whereas WA state the maximum is 500,000. Given that most affiliate marketing experts claim the average earnings from an affiliated website should be around $1000 per month for 30,000 unique visitors, hitting that limit will be a nice problem to have (since it should equate to around $14,000 per month income). If I get to that level I'll probably just buy a server for WA and let them run it for me 😉
The table below highlights the different offerings between WA and IMH ( IMH $62.24/month plan is used for comparison )
| Feature | Wealthy Affiliate | InMotion Hosting |
| --- | --- | --- |
| No. Of Websites | 25 ( 50 if including free ) | 10 |
| Hosting Speed | Faster | Fast |
| Website Space | 30GB | 200GB |
| No. Of Visitors | 500,000 | 600,000 |
| Sitebuilder | YES | YES |
| Daily Backups | YES | YES |
| BotNet Security | YES | YES |
| No. Of Email Accounts | UNLIMITED | UNLIMITED |
| Free SSL | YES | YES |
| Staging Environment | YES | YES |
| PHP7 Supported | YES | YES |
| Dedicated IP Address | NO | YES |
| Advanced Caching | YES | YES |
| 24/7 Site Support | YES | YES |
| SiteHealth | YES | NO |
| PageSpeed Insights | BUILT IN | EXTERNAL |
| Free Trial | YES | NO |
| Monthly Fee | $49.99 | $62.24 |
What is the Tech Support Like at WA?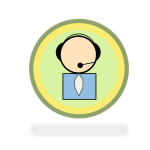 The tech support at Wealthy Affiliates comes in two forms – community based and server support is offered by a dedicated tech support team. Some questions will be suitable for the community to answer, such as which is the best caching plugin for WordPress, or which is the best WordPress theme for best conversions. But server issues are dealt with by a dedicated team working for Wealthy Affiliate. I've had cause to use tech support a couple of times when things on the server itself weren't working correctly, the average response time to a support ticket has been around 5 minutes – and I'm based in the UK whereas their support is (presumably) US based. The average solution to a tech problem has been around 10 minutes. InMotion Hosting are similar here, so there's probably not much to differentiate here – however, the community support at Wealthy Affiliate has been amazing. There's always plenty of users online in the online real time live chat that can help and that's something that doesn't exist at InMotion Hosting.
Is there a money back guarantee with Wealthy Affiliate Hosting?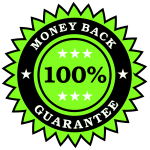 Wealthy Affiliate offer something that I've never seen anywhere else at all, ever. An unlimited period of free trial for your websites. You can create up to 25 websites completely free of charge on WA's own SiteRubix domain, so you can play around with the solution at your leisure, getting used to it and in fact you can even begin to earn money from your website (if that's what you're planning) before you have to pay. You can't use your own domain on the free account, but if you do start on the free option you can upgrade at any time and then migrate your website(s) at the touch of a button. Wealthy Affiliate take care of updating any content to reflect the migration and take care of any redirects that may be required to ensure you don't lose any SEO (Search Engine Optimisation) as a result of moving too. SEO is the core of their business and it's nice to see they've put in place a fabulous mechanism to keep all your hard work when you decide to upgrade.
If you sign up with the Wealthy Affiliate Premium program within 7 days the first month is only $19.99 too, so you have a fantastic opportunity to start setting up (or in my case, migrating) your websites.
Is the Wealthy Affiliate Hosting Fast and Reliable?
In a word, yes. I can only speak from my own experience, but my page load times reduced dramatically when I moved to Wealthy Affiliate hosting. They have a front end 'SiteSpeed' caching system which I presume uses something like ngInx to speed things up, with built in redundancy to ensure as close to 100% as you could get. Built in security helps ensure your WordPress site isn't going to get hacked, or BotNet infested, though to be fair they're light on detail on how all that works – but then that's party so that hackers don't know how to get around their protections I suspect.
Wealthy Affiliate provide a free SSL certificate for your website domain, which is an important feature in today's Web World since Google is making noises that non-SSL sites will flag in Chrome as being Insecure and potentially will reduce page rankings as a result.
SiteProtect also protects your website from comment spam without the need for the Akismet plugin, which helps keep your website fast as it's one less plugin your site has to load every page.
I've not experienced any problem with reliability yet, the pages always load quickly and the WordPress admin screens load a lot quicker than they used to on my previous host.
What else does Wealthy Affiliate provide?
In this article I've deliberately only concentrated on the hosting solution offered by Wealthy Affiliate, because it's what I know about and what I've currently tested.
Wealthy Affiliate's position within the industry is more around the making money online field through affiliate marketing and it provides an enormous library of online training, with Live Events, copious amounts of videos and blog posts to teach you how to maximise your profits. Their primary focus is on this aspect of the industry, not the hosting aspect.
My view on this, coming from a background of knowing a bit about how all this works, is that the training is excellent for beginner and intermediate affiliate marketer – and coupled with a hosting plan that is included, makes Wealthy Affiliate extremely competitive price wise and feature wise even if you don't need all the extra resources just the hosting!
WA also provide fantastic keyword analysis tools through Jaaxy, and tools to help you monitor your website's ranking on various search engines helping you to maximise your chances of getting traffic. If you've got traffic you can earn money though your website.
The table below gives a quick comparison of the other offerings from Wealthy Affiliate compared to InMotion Hosting;
My Overall Thoughts
Competitively priced WordPress hosting with oodles of free training and affiliate tools. That's how I view Wealthy Affiliates. And on that basis, Wealthy Affiliates is absolutely not a scam because the hosting service alone is worth the $49/month, even if all the other affiliate tools did not exist.
Please leave a comment below if you have any opinions or questions at all related to this article.
[button-blue url="https://www.wealthyaffiliate.com/?a_aid=f0771cc2″ target="_blank" position="center"]For More Information, Visit Wealthy Affiliates Website[/button-blue]
Disclaimer: Links to Wealthy Affiliate in this article are affiliate links. However, the content is written only because I firmly believe that WA provide an excellent hosting solution for WordPress websites, for the reasons discussed.
Summary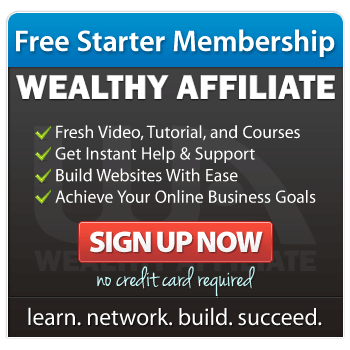 Article Name
Is Wealthy Affiliate a Scam Or Not?
Description
There's thousands of articles saying how great Wealthy Affiliate is, but are they really accurate? Is Wealthy Affiliate a legitimate business or a scam?
Author
Publisher Name
Publisher Logo