Affinity Photo V. Adobe Photoshop V. The Gimp
Learn which is best, Affinity Photo, Adobe Photoshop Or The Gimp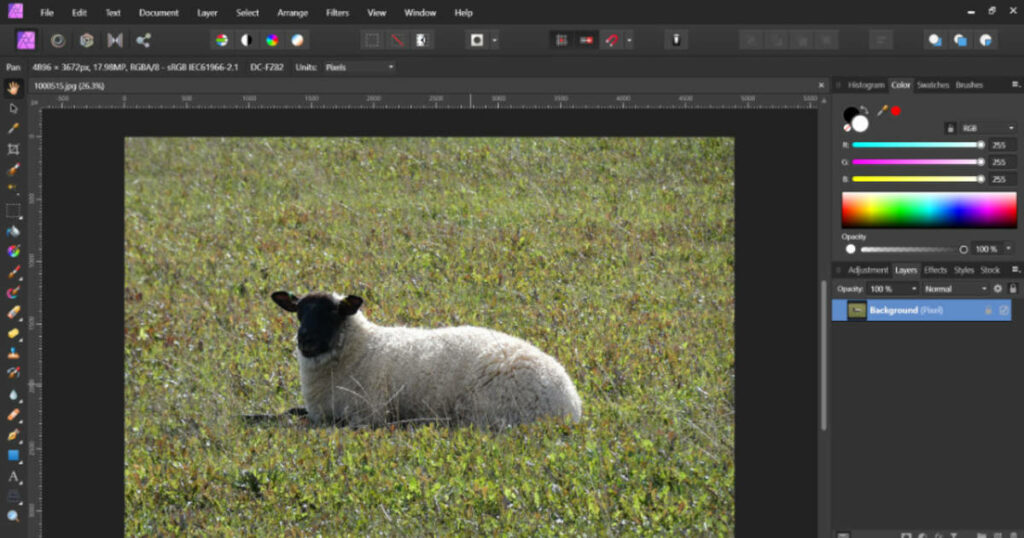 Only One Is Free Though
Which Is Best: Affinity Photo, Adobe Photoshop, or the Gimp?
The most widely used photo editing program available today is Adobe Photoshop. Although, not only is Photoshop more costly than any other editing applications but since it is hard to learn, it is not the best choice for everybody. Software developers have developed alternatives to Photoshop in order to support photographers with their editing tasks. These options cost less and have editing capabilities that are intuitive. However, many find it really difficult to opt for the best photo editing tool for optimal results. Everyone has their own requirements, but one should keep certain factors in mind before utilizing any editing tool. To make it easy for you, we have made an in-depth comparison between Affinity Photo, Adobe Photoshop, and the Gimp.
Affinity vs. Photoshop
Although Adobe may be slowly getting the desktop app up to speed with the Photoshop iPad app, Affinity Photo already has a full-fledged iPad version. Although the iPad UI has been revamped, Affinity Photo has the same mobile app tools as it does on Windows and Mac. Yet Affinity Photo has one of the longest feature lists of any Photoshop substitute, including for photographers who don't own an iPad. Including non-destructive layer editing and both RGB and CMYK color spaces, Affinity Photo and Photoshop have a lot in common.
There are noticeable differences between the programs right off the bat, however, because while Photoshop costs $10 a month, Affinity Photo has a one-time price of $50. That means Affinity users can pay once and be finished, while if they cancel their subscriptions, Photoshop users will lose access to the software, but they are also kept up to date with the new update automatically without any extra upgrade charge. Although Affinity Photo's incremental upgrades are free, it would not be possible to switch from version 1.0 to 2.0.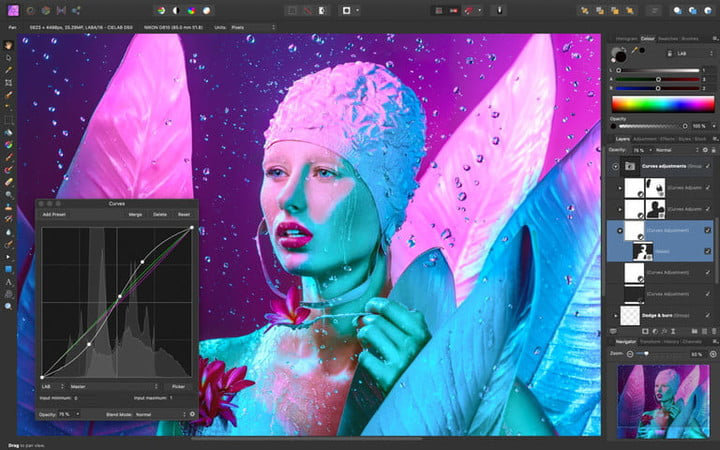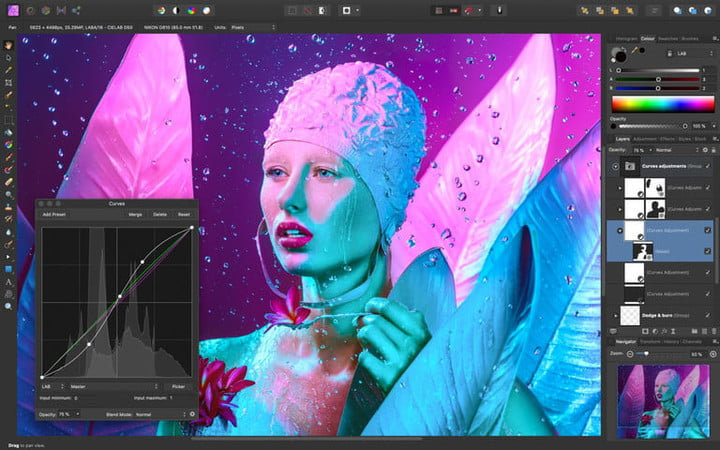 Major Issues That Make All the Difference
Affinity Photo debuted with a simpler, more modern interface as the latest software, with many users claiming the program feels more like using a smartphone app. Affinity Photo's creators know that the software competes directly with an industry norm, so the company has sought to incorporate all the main features for which Photoshop is recognized. The two systems are not similar, but Affinity Photo also contains many of the more sophisticated methods, such as HDR composites, panoramas, and focus stacking photo blending. A big part of Affinity, too, is layers and masking. Photoshop, however, also has some advantages over Affinity. Layers are resized more quickly, for instance, and EXIF data can be modified. For professional editors, Photoshop also has a more familiar user interface, a range of guides as well as plenty of plug-ins.
The simple integration with the Adobe Lightroom RAW editor and organizer, which is included in the subscription price when you sign up for the Photography Package, is possibly the biggest benefit for Photoshop. The raw workflow is slightly different if you are making the transition from Photoshop to Affinity Photo. In Photoshop, before you open the picture in Photoshop, you make raw changes in Camera Raw. The Raw edits are saved alongside the original files as XMP 'sidecar' files. The Develop Persona, the RAW editor, is incorporated into the main editor in Affinity Photo. It switches to this when you open a RAW file, but if you want to edit a JPEG or any pixel layer in your file, you need to open Develop Persona and then use the RAW resources within it.
Gimp vs. Photoshop
The open-source program GNU Image Manipulation Program (often shortened to GIMP) comes closest to Photoshop's advanced tools, although there are a handful of free Photoshop alternatives. For Mac, Windows, and Linux, GIMP is free to download as an open-source program. As with Photoshop, GIMP has some of the same resources. Layer editing is possible, allowing more than just a simple crop and color edit to be done by GIMP. Within the open-source software, many advanced edits can be easily tackled, such as local modification, blemish repair, and object elimination. GIMP provides enough sophisticated software to be considered a true Photoshop rival, while other free applications can crop, recolor, and add filters.
A free service is never on par with a paying industry standard, of course. Though GIMP incorporates several of the most-used apps, a few features are missing. For instance, the healing brush has one choice, while the brush in Photoshop has four. GIMP also does not provide non-destructive editing of the adjustment layer, where adjustments can be reversed or changed later without affecting the rest of the editing process. GIMP also appears to be behind the latest new software from Photoshop, with some new options not appearing until years later in the free program. GIMP is not as much of a graphic design application as Photoshop. For instance, CMYK support is not included.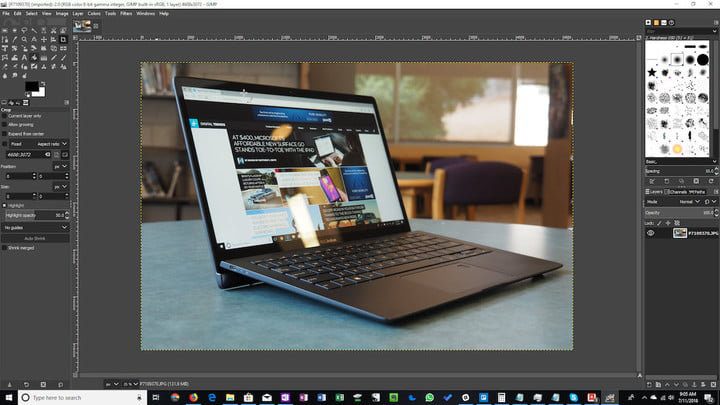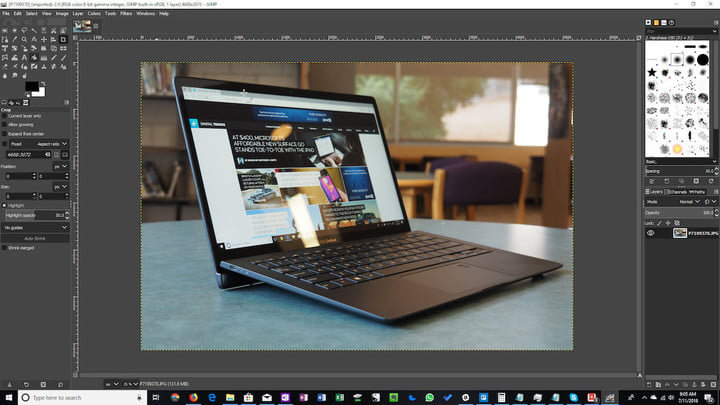 Depending on how you look at it, the GIMP user interface is either fantastic or not that great. The User interface is not as professional and elegant as Photoshop's as an open-source format. Since there are not quite as many resources, however, the software can feel somewhat less overwhelming, which also allows for more choices for customization. GIMP can't exactly replace any Photoshop feature, but with a free price tag, it's the open-source software that comes closest to the Adobe powerhouse. Glimpse, a new fork of the GNU Image Manipulation Software, aims to create a more user-friendly version of the app with a streamlined user interface.
Affinity Photo vs. Gimp
Peter Mattis announced GIMP in November 1995 and it was initially dedicated to Linux users. It was developed to provide an intuitive graphic interface as a free open-source image editor. GIMP has been much more than that over time. Today, it also runs on Windows and Mac and mimics almost all the features of Photoshop. In terms of the graphical interface, it also looks like Photoshop. In addition, GIMP has built a large community of developers and users and it's still free.
You can develop the latest version of GIMP and share it with your peers if you know how to code in C++, Scheme, Python, or Perl. While Affinity Photo is a product of Serif. Since 1987, Serif has been in the graphic software market, but it was the Affinity Suite that made Serif popular. Affinity Designer, Photo, and Publisher, released in 2014, 2015, and 2019 respectively, are award-winning innovative graphics apps. The Affinity Suite spans the entire publishing field and offers high-quality items that Windows, Mac, and iPad users enjoy.
The War of Requirements
Initiating this analogy with system specifications seems odd, but put it this way: If your computer is unable to run the software, installing it in the first place is pointless. But, before you get excited about a new and sophisticated photo editor, see if you have everything it needs to work properly. We've already said, in terms of price, that GIMP can be used for free. Affinity Photo is also not too costly. A license for a lifetime costs just $50.00.
Interface and Workflow
Affinity Photo and GIMP have similar interfaces and adopt Adobe Photoshop's UI graphics style. You have the screen on the left with the tools and on the right with additional screens. Both editors have customizable interfaces that allow you to alter, hide, or display panels of the GUI theme and place them on the screen anywhere you want. What's even better, both editors let you open several images at once and edit them in parallel, copy objects from one image to another, and use the Color Picker tool to select a color from any image.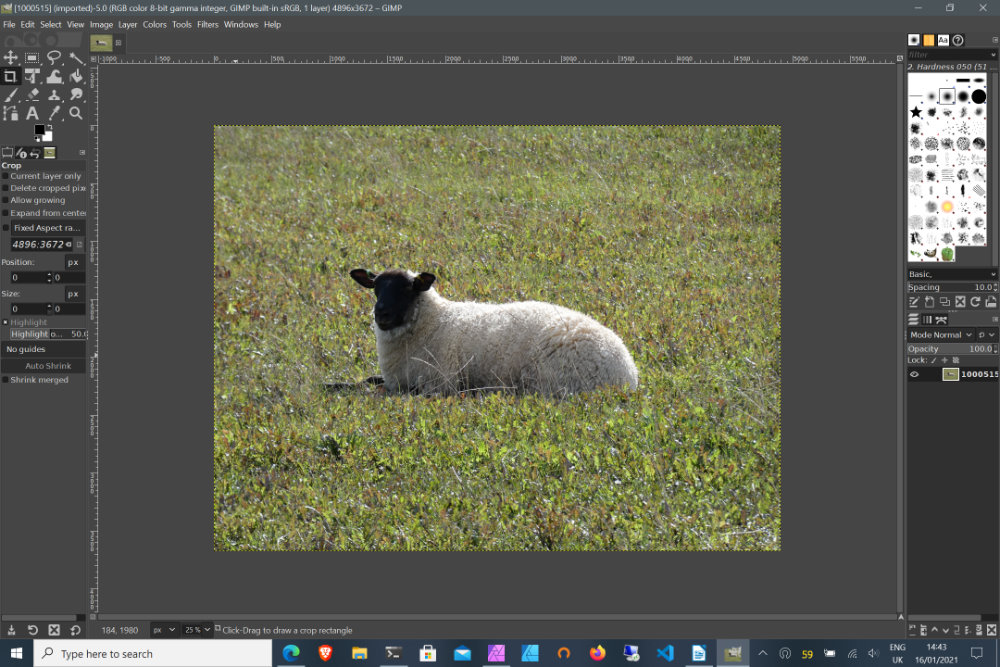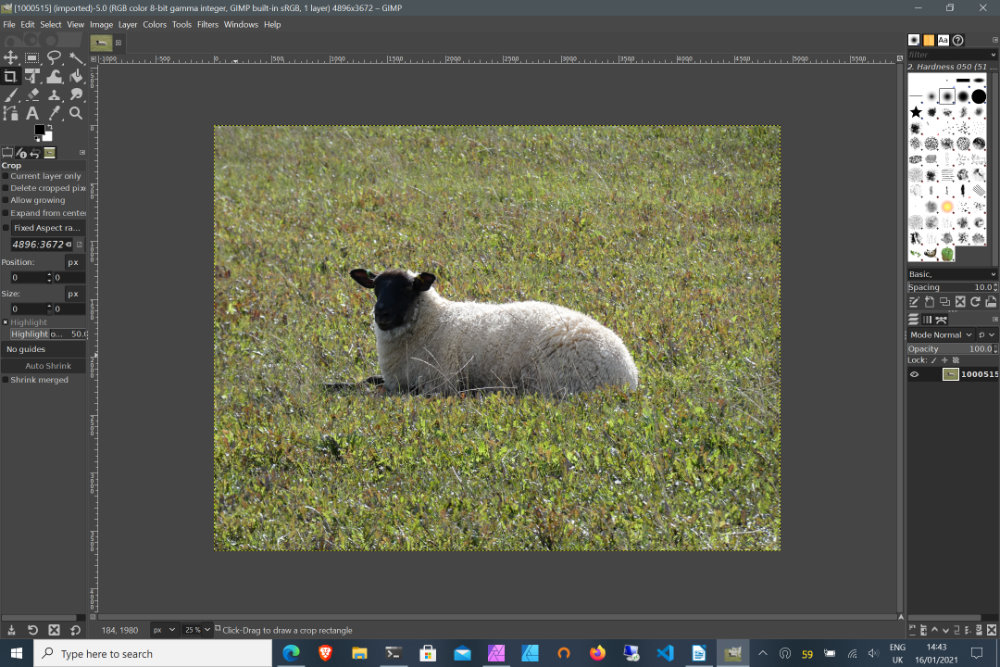 The interface may seem to be just an insignificant detail, but a photo editor needs to be simple to use and versatile. With all of the requisite resources at hand, you want a fluid workflow. The interface needs to be user-friendly, simple, and enjoyable. Affinity Photo has an advantage over GIMP here because its interface is modern and attractive. Where it needs to be, everything is. In addition, the instruments for panning and zooming are excellent. Affinity Photo has a smooth 60fps zoom and pan.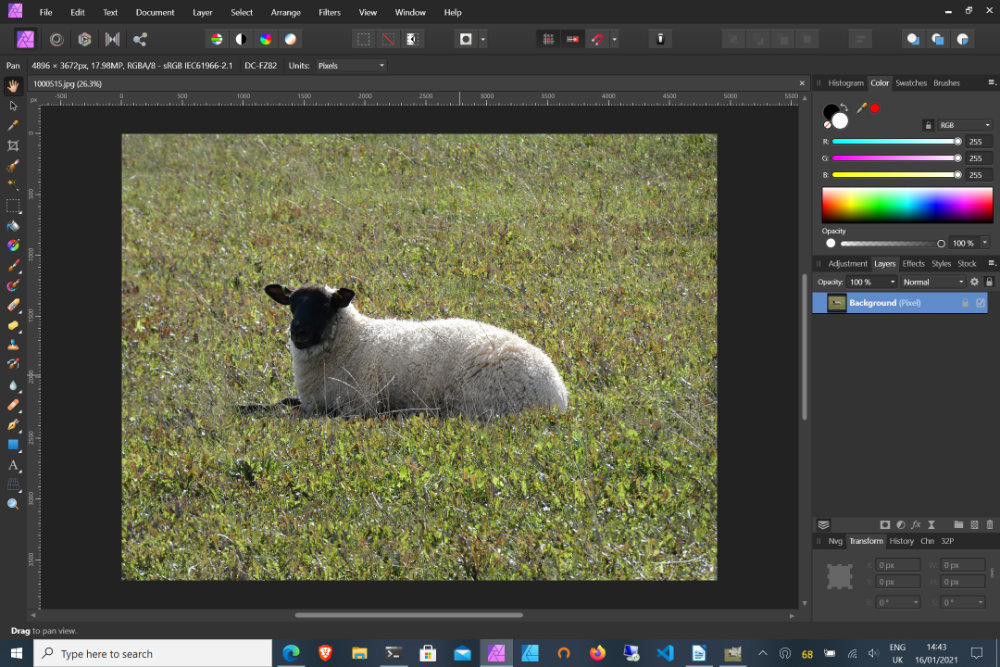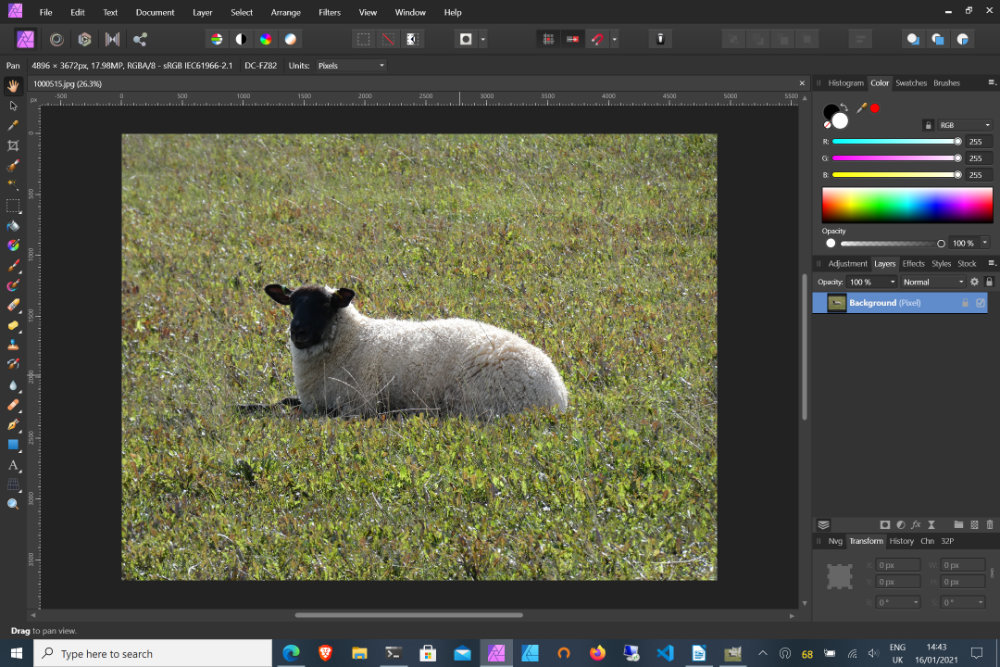 GIMP and Affinity Photo concentrate on features for photo editing and do not have tools to handle digital properties. The lack of digital asset management software does not spoil the workflow, as every operating system comes with a file manager. For a skilled photographer, however, batch processing is necessary, and this is where GIMP comes short.
Processing of batches and file extensions
There is a batch mode for GIMP, but it runs on the command line. Well, not a lot of photographers are aware of what a command line is. On the other hand, under the File menu, Affinity Photo has the New Batch Job feature. It allows a bunch of photos to be saved in a different format, converted to black and white images, or other pre-recorded operations called Macro to be applied.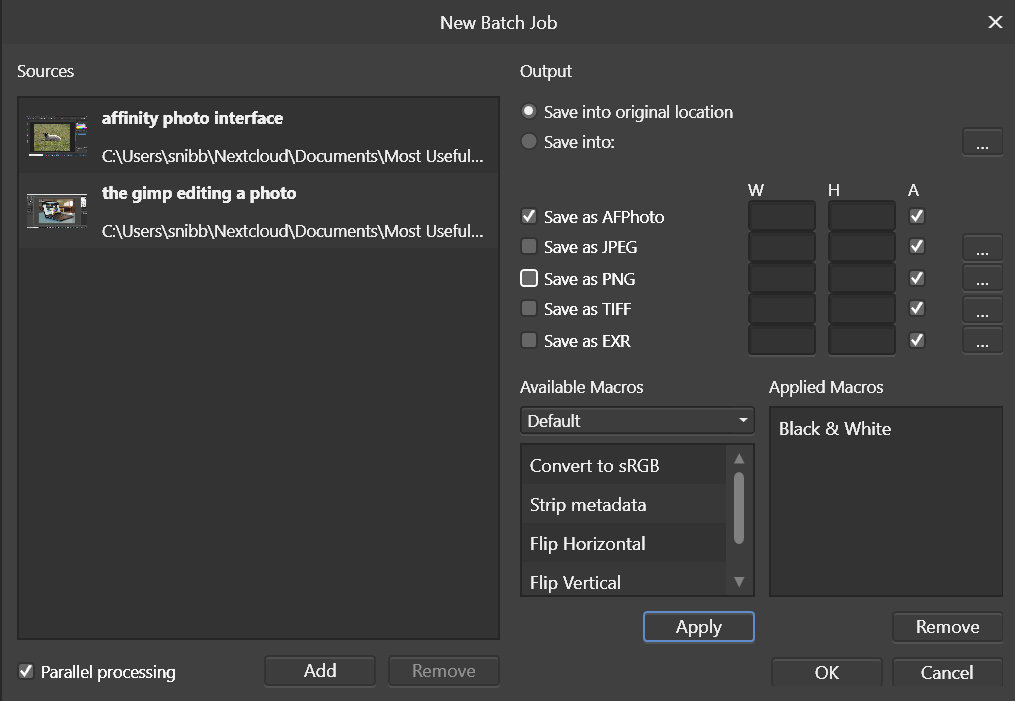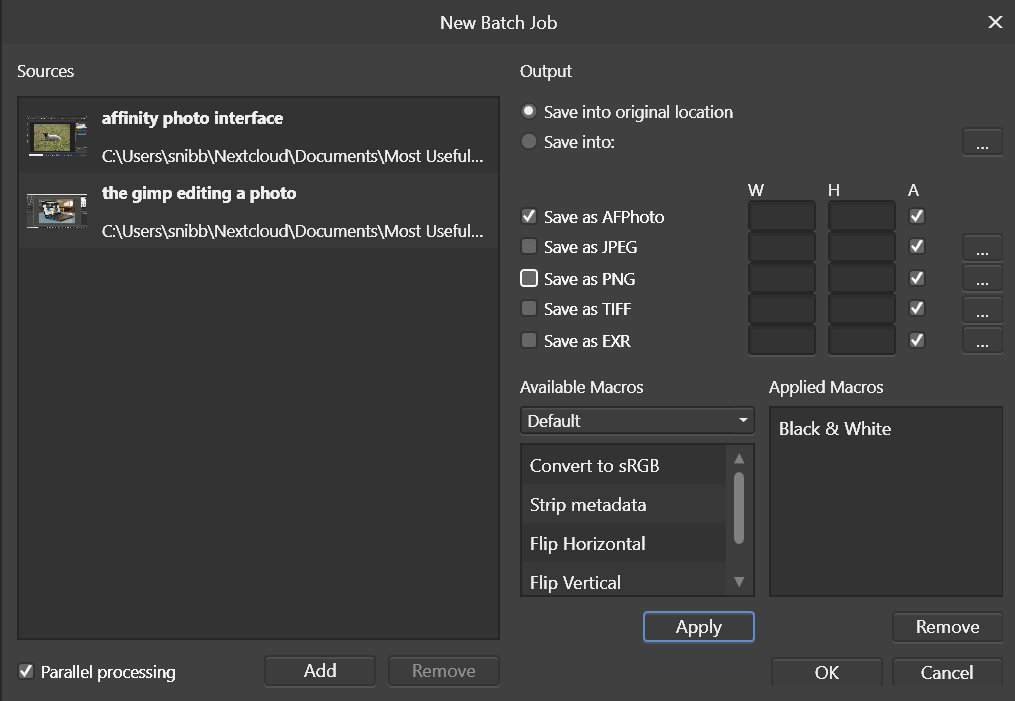 You can look for textures, tools for selective editing, histograms, and tools to record and undo editing actions, preview windows, and zoom capabilities while selecting a picture editor. All these make it simpler and quicker for your editing process. GIMP and Affinity Photo both provide these resources and use shortcuts and intuitive graphic elements to make them easily usable. Besides, GIMP supports a wide variety of file formats, including RAW file formats, Photoshop, PaintShop Pro, PDF, and animation file formats. Affinity Photo accepts fewer file formats, but still scans all essential formats, such as PDF, HDR, and RAW HDR files.
Filters and Photo Changes
Although workflow and utilities are important, photo adjustments and filters are really what makes a difference to a photographer. You'll have the tools to rotate, scale, crop, and flip your images, whether you prefer GIMP or Affinity Photo. For simple adjustments such as exposure, brightness, contrast, colors, white balance, and lens distortions, you'll also have the equipment. Both publishers are trying to provide the services that any competent photo editor has. The best features of these editors include instruments such as Stages, Curves, black and white conversion, Colorize, and Channel Mixer. Automatic adjustments including Auto White Balance, Auto Color, and Auto Contrast are also offered.
Many of these features are identical, but the overall feeling is that the changes made by Affinity Photo are more refined and insightful. For example, the Levels tool shows histograms for each color channel and shows you tiny samples of how the outcome would look. It also enables you to select a particular style of blending and create more creative compositions. Affinity Photo also provides Auto Levels in terms of automatic changes and the colors are more detailed and natural-looking.
Features for Drawing
You've come to the right place if you make digital artwork and need drawing features. From brushes to textures and text, GIMP offers everything. It is flexible, has plenty of geometric transformations and selection tools, works with layers to allow you to create collages, and exports to any file format possible. Nevertheless, Affinity Photo also offers vector and text tools, brushes, brush creation and mixing support, and Apple Pencil support. To see the effects in real-time requires unlimited layers and offers live blend modes. Affinity Photo reveals once again that it can manage large creative ventures from beginning to end.
Conclusion
Photoshop might not be the best choice for everyone, especially for beginners who do not want to make use of a variety of advanced features. If you just want to do a simple touch-up or cropping, it may not be worth paying the monthly fee for access to Photoshop. Instead of paying for the advanced Photoshop software they don't need or know how to use, beginners may want to start with a more streamlined program with simple editing features. Affinity Photo is an outstanding paid Photoshop alternative, while GIMP is available for macOS, Windows, and Linux users at an unbeatable price.
In the end, it is up to you, eventually, to determine which photo editor is the best for you. And in terms of hardware, software, and technological skills, the decision should be based on what you plan to do with the editor, what kind of images you edit, and how well prepared you are.